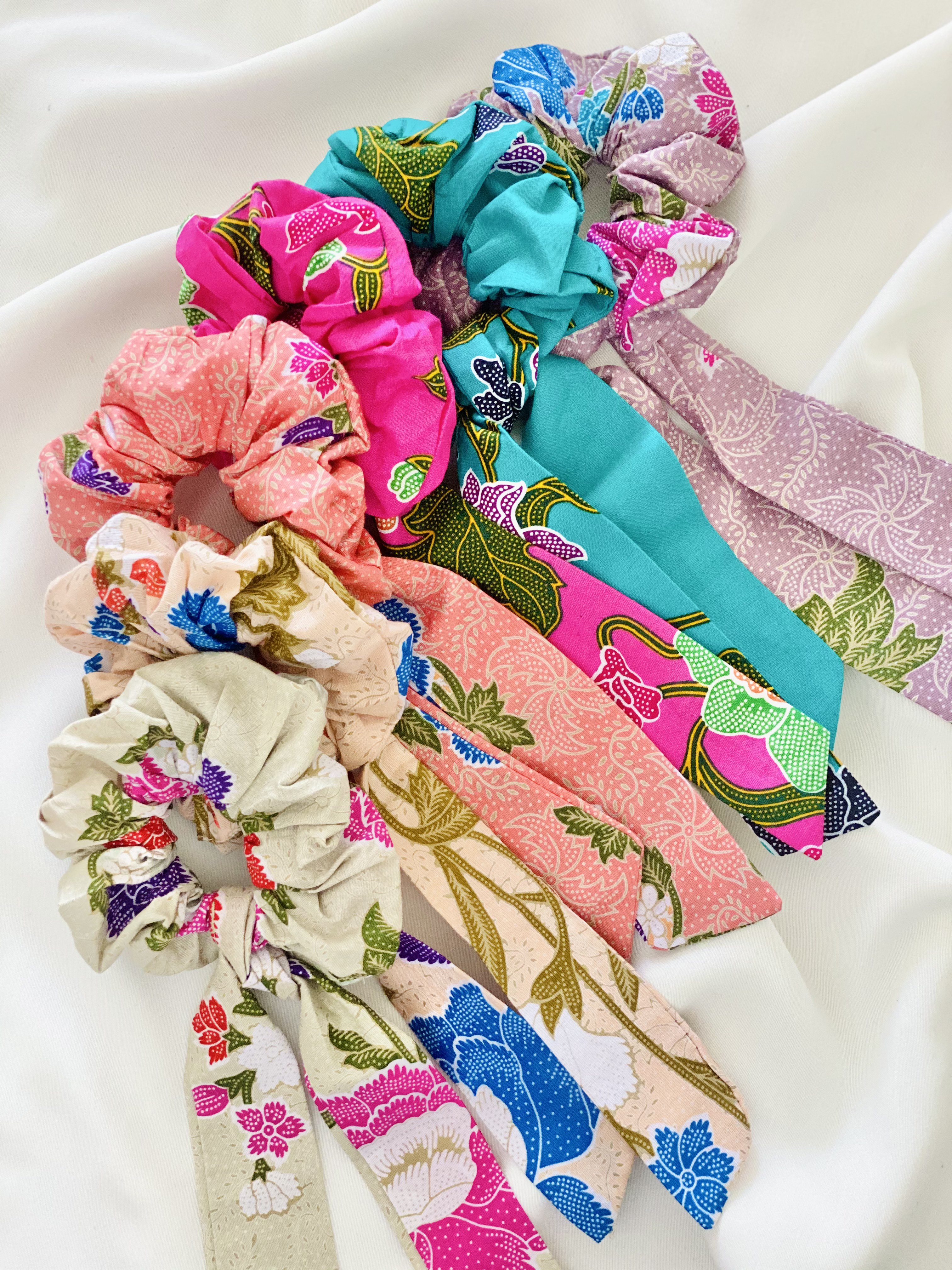 Bits of BUMI by THEBATIKLFIE
Bits of BUMI is for the one who seeks uniqueness, for the one who values and appreciates cultural heritage and for the batik enthusiasts. When you wear Bits of BUMI, you are making a difference one scrunchie and handmade accessory at a time
BUMI is a sustainable and slow fashion line which upcycles batik textile scraps into products of environmental value in a creative way. As part of The Batik Life, we take the leftover from our clothing production into these cute accessories. When you wear Bits of BUMI, you are expanding the lifespan of the batik textile and avoiding it from ending up in the landfill.
Make a difference in the world one batik accessory at a time!
Explore one of a kind handmade batik accessories made in Malaysia.