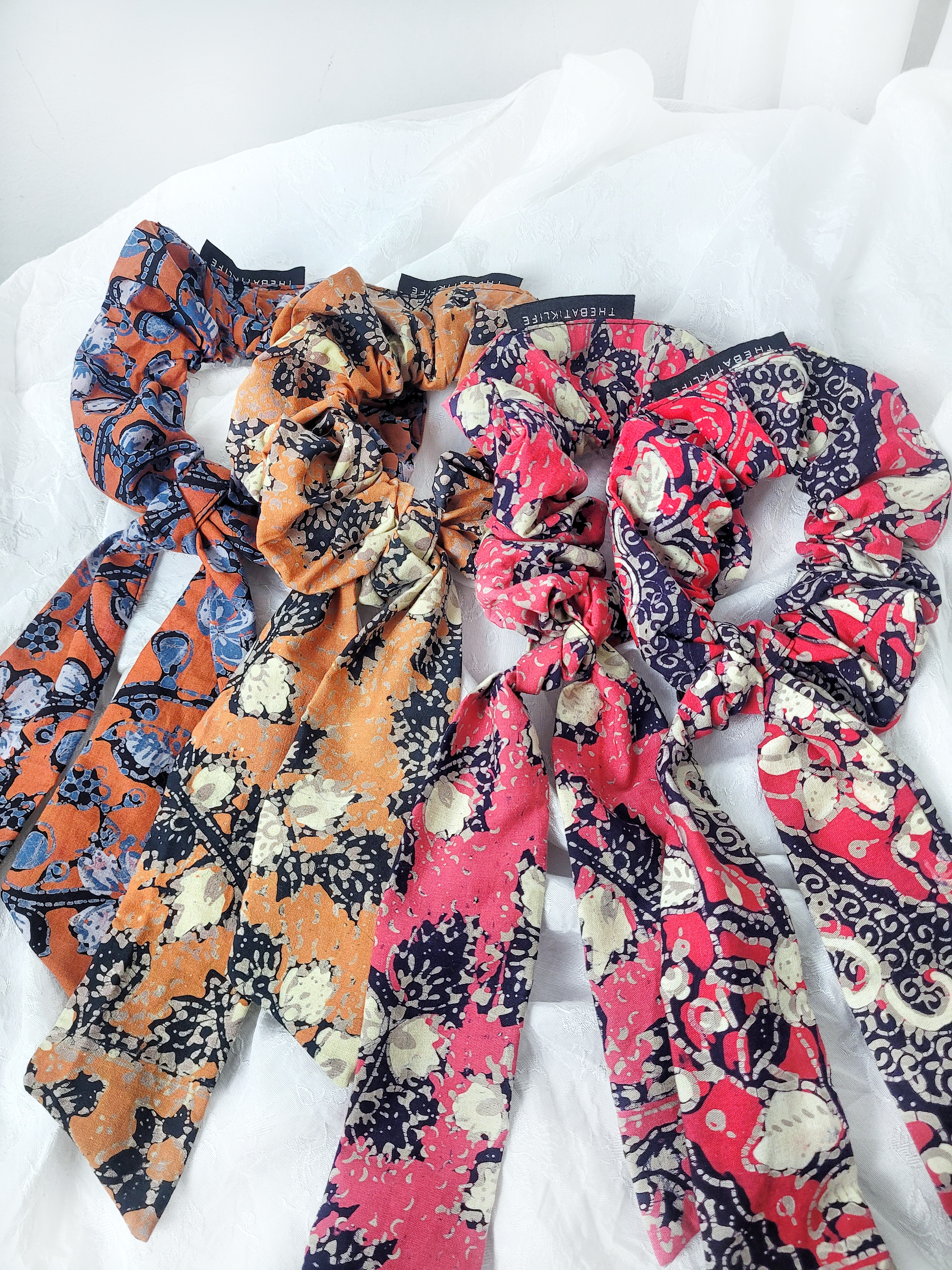 Celebrate the beauty of cultural diversity with our handmade batik scrunchies with detachable ribbon.
The batik scrunchies also make the perfect gift for your loved ones to bring out a touch of Malaysia!
Not only are they cute, they're also part of our sustainable fashion line; BUMI. From trash to treasure, each batik scrunchie is unique and contributes to a more thoughtful & eco-friendly wardrobe. This scrunchie was made from textile scraps from our clothing production. We saved them so they wouldn't end up in the landfill.